2010 OXFIELD NEWS UPDATES ARCHIVE...
Updated 6/11/10

Oxfield Annual Table Quiz asks Questions of Community
A four-way tie after 10 rounds of questions! Thats how the 2010 Oxfield annual table quiz ended up after a great night's entertainment in the Yeats Tavern on Friday 5th November. It took a sudden death round to find a winner. The three beaten finalists will never again forget that 'Etymology' is the study of words!!!
The local knowledge rounds in particular proved a big hit with the large crowd. Thanks again to our hosts the Davis family, and also to all those who sponsored prizes and helped out on the night!!!
Updated 22/10/10

Beavers, Cubs & Scouts

Please note that the 11th Sligo Benbulben Beaver & Cub Scout sections are now both full, for this year, allthough there are still places available in the Scout section, for any 12 - 15 year olds wishing to join. There are also vacancies for adults to help out, in the Cub section.

For details, please contact Gillian Watters on 071 9173084.
Updated 12/10/10
Positive Ageing Evening in Oxfield
To celebrate National Positive Ageing Week, Oxfield hosted a social evening on 10th October. Organised in conjunction with our local Care of Elderly Group, this unique event attracted a big crowd from near and far. Music from Tom Campbell brought the dancers out, while Brenda O'Callaghan gave the attendees an introduction to percussion and air dancing. The putting and boules competitions proved a huge success. We hope the event will mark the start of a renewed relationship between the Oxfield Centre and the more senior generations in our community.
Foróige
The Drumcliffe Foróige club is one of 420 in operation all over Ireland. These clubs are purposely structured youth development groups made up of young people from the local community. They enable young people to experience democracy by electing their own club committee and managing and operating the club in co-operation with adult leaders. Foróige clubs normally consist of less than 30 young people, aged 12-18 years, and voluntary adult leaders, in a ratio of approximately 10 to 1.
The purpose of Foróige is to enable young people to involve themselves consciously and actively in their own development and in the development of society. This purpose challenges and supports young people to involve themselves in
Developing their character and talents




Thinking for themselves, reflecting on their actions and taking responsibility




Having fun and making friends




Building positive and helpful relationships




Acquiring knowledge and skills for life




Improving the community
For enquiries, contact Mary on 087 6546580.
(Tuesday 8th June 2010)
Family Fun Day - Monday 7th June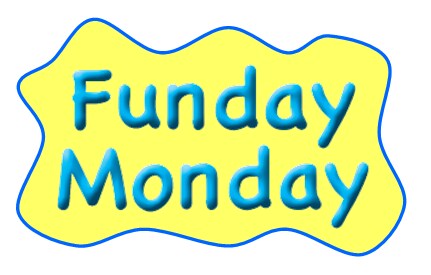 What a day! With an unprecedented turnout and weather which defied all the forecasts, Oxfield's Family Funday turned out to be a huge success. Thanks to everyone who attended and participated in the day! A huge thanks also to all of our sponsors, service providers and volunteers! (See below for a list of our sponsors).
To see our video montage and photos from the day, please see our Gallery page.

Hopefully we'll see everyone again at our next Funday event at Christmas - December 19th.

FunDay 2010 Sponsors

(Note the list below is not yet fully complete).
Abtech Precision
Air Products Ireland
Anthony Feighney Plant
Barton Smiths
Ben's Topline Hardware
Brady's Bar
Carney Chinese Takeaway
Clifford Electrical
Coast Guard Service
Collins Pub
Davis's Bar & Restuarant
Easons
Feehily's Florist
Flannery Car Sales
Gardai (Grange & Sligo)
Glencar Water
Gordon Sherlock Tarmac
Grange Pharmacy
Heather Langan
Henry's Bar & Restaurant
Jill's Teahouse

Joe McCann Menswear
John Kent Sports
KG Construction Supplies
Koolkidz
Lang's Bar & Restaurant
Laura's Bar & Restaurant
Mc Carrick Plant Hire
Mothercare
Mullane Plant Hire
Reidy's Bar & Restaurant
Riva
Smiths Toys
SuperValu (Grange)
Terry McCann
The Cake Lady
The Embassy Bar & Grill
The Food Experience
The Radisson Blu Hotel
------------------------------

(Sunday 9th May 2010)
2010 Community Games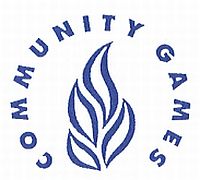 The Drumcliffe Area Community Games track and field events took place in Oxfield on Sunday, 9th May. The weather was spectacular, as was the action! Congrats to all those who took part, and a special word of thanks to all the volunteers who helped out on the day.
For programme - click here
For results - click here
For photos - click here
For inquiries contact Karen Neary on 071 9173798. Hope to see you next year!!!

------------------------------
[Monday 5th April 2010]

Carney 10k Road Race

A huge turnout of 237 runners, over 50 walkers, and a battalion of young kids braved the elements to take part in the Carney 10k road race and kids fun run. This 10k event is now a firm fixture in Sligo's racing calendar. Alan McGuire (pictured) crossed the line first in a time of 34.52. Well done to the organising committee and to all the volunteers for making this event one of the best organised road races in the County.